How Violating Company
Bylaws Can Lead to Litigation
May 5, 2022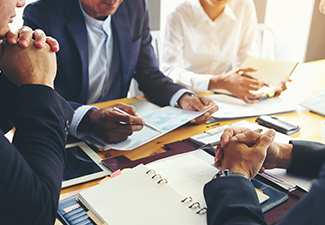 If you are a shareholder in a corporation, you must rely on the officers and board of directors to honor their duty to manage the corporation responsibly and to correct malfeasances or other misdeeds that may threaten shareholders' interests.
The directors and officers are bound by the articles of incorporation and the corporate bylaws, which set forth responsibilities and standards of conduct. Thus, the two groups share a responsibility to correct anything that goes awry and might cause harm to the company and shareholders, even if it means taking matters to court.
Often, however, officers and directors are unlikely to bring a suit essentially against themselves, especially if the malfeasance involves one or more board members or officers. In that case, certain shareholders may be able to launch what is commonly known as a "shareholder derivative lawsuit."
If you are a board member or shareholder in a corporation and you suspect a violation of corporate bylaws in or around Birmingham, or anywhere in Alabama or the Florida Panhandle, contact Clark Law Firm PC. John has worked with hundreds of clients in helping resolve business and corporate disputes, inside or outside of the courtroom. Contact him if you suspect something is amiss yet no action is being taken to correct matters.
Bylaws and the Duty of the Board of Directors
Corporate bylaws spell out various responsibilities of the board of directors. The bylaws often – and should – include provisions for searching out and resolving (a) disputes and (b) actions by individuals or groups of individuals that run counter to the best interests of the corporation.
Directors have a duty of care and duty of loyalty to shareholders because shareholders do not participate in the daily operations and decision-making of the corporation. Directors may be permitted to bring lawsuits against other directors or officers of the company, and certainly can, along with sufficient vote from other directors, direct the corporation to take action.
Shareholders may also be permitted to sue but in more limited circumstances. Generally speaking, before bringing any litigation, a shareholder must first present the issue to the board. If the board fails to act, then shareholders can launch a shareholder derivative lawsuit. The lawsuit is typically in the name of a single shareholder, who is suing on behalf of all shareholders, in the name of the corporation.
Common Reasons for Director
or Shareholder Lawsuits
Lawsuits are often spurred by one or more of the following violations of bylaws and corporate responsibility by board members or officers:
Breach of fiduciary duty

Fraud or other unlawful activity

Self-dealing or greed by insiders

Conflict of interest

Waste of corporate assets

Accounting wrongdoing

Inflated, false, or misleading financial statements

Inflated executive compensation

Management or board decisions that expose the company to harm or violate consumer protection or other laws
Internal and External Penalties
The board of directors itself can initiate penalties against other board members. If one member misses too many meetings, the board might issue a fine, suspension, or censure of the member. If a board member commits ethical infractions, such as stealing or failing to disclose potential conflicts of interest, the board can remove the member entirely.
If the board knows of or is notified of malfeasance and fails to take remedial action, then a shareholder derivative lawsuit becomes an option.
Legal Guidance You Can Trust
Shareholder derivative lawsuits can present complex challenges. You will need to rely on the advice and guidance of an attorney skilled in business, corporate disputes, and allegations of wrongdoing.
If you are a corporate director or shareholder who suspects something wrong is going on, and you are in or around Birmingham, elsewhere in Alabama, or the Florida Panhandle, contact Clark Law Firm PC immediately. John can meet with you, discuss the situation, and advise you of the best steps moving forward, whether it means internal negotiations, going to court, or other actions.