What You Need to Know About Tortious Interference
Nov. 21, 2022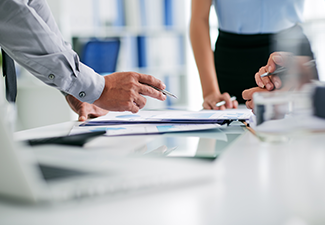 You're running a business and rely on a supplier to provide the products you need. Along comes someone else who interferes and takes that supplier away from you after a relationship of months or years. Does this violate any statute?
A third party not involved in an ongoing contractual or established relationship who intercedes and causes your business harm can be sued for tortious interference. Torts are civil wrongs, as opposed to criminal wrongs. The party harmed can receive compensation for damages if successful in the lawsuit.
If you have a business and feel someone has caused your business harm by interfering in your relationship with other parties in or around Birmingham, Alabama, contact Clark Law Firm PC. John will assess the situation and advise you of your legal options going forward. If there's a case for tortious interference, he will represent you aggressively.
Clark Law Firm PC proudly serves clients throughout Alabama and the Florida Panhandle.
Understanding Tortious Interference: Two Types
Most businesses rely on others to help them carry out their operations. The list might include suppliers, accountants, distributors, lenders, subcontractors, insurers, and more. Some of these relationships might be contractual; others just from a handshake agreement.
When another party that is not involved in any of these relationships interferes and causes harm to your business, then the common law concept of tortious interference comes into focus. It's important to note that you do not have to have a contract for tortious interference to occur. Any agreement that results in an advantageous business relationship is also protected.
In legal terms, the two types of tortious interference are thus often referred to as:
Tortious interference with an existing contract, and

Tortious interference with prospective economic advantage
How is tortious interference committed? A third party might employ monetary inducements, threats, or even blackmail to get what they want.
Proving Tortious Interference
To prevail in a claim of tortious interference, several elements must be shown in court. In an Alabama case reviewed by the 11th Circuit Court of Appeals, the court ruling stressed:
"Under Alabama law, the tort of wrongful interference with a business relationship has five elements: (1) the existence of a protected business relationship; (2) of which the defendant knew; (3) to which the defendant was a stranger; (4) with which the defendant intentionally interfered; and (5) damage."
Florida law is nearly identical. In the Sunshine State, you must show that:
A business relationship, or potential for one, existed with another party, whether contractual or advantageous.

The defendant (who interfered) knew about the relationship.

The defendant purposely and unjustly interfered with or disrupted that relationship.

Damages resulted from the interference.
The defendant, of course, can claim that what happened amounted to lawful business competition, so there was no tortious interference. Thus, it is important to separate the tactics of everyday competition from the deliberate act of interference, which can amount to a tort, or civil wrong, that is actionable.
Recovering for Damages Suffered
In the earlier example of a third party taking away a needed supplier, you may sue the third party for tortious interference, and you can take breach of contract action against the supplier if there was a contract.
Damages to the party interfered with might include loss of business, lost profits, reputational damage, and even emotional distress.
If you prevail in your lawsuit, you can receive compensation for those damages, but sometimes, computing what those damages amount to can be difficult. Often, the plaintiff will need to provide expert testimony from accountants and others. There are no punitive damages in a tortious interference case, just economic damages.
Practical and Reliable Business Counsel
A tortious interference lawsuit is not a slam dunk, so to speak. If you think you need to pursue an action, you should work closely with an experienced business attorney. You will need to build a solid case based on the elements discussed above.
In Alabama and the Florida Panhandle, rely on Clark Law Firm PC for all your business issues and disputes. John has been guiding and fighting for others just like you for more than 15 years. Let him help you if you fear you have been the victim of tortious interference.